Flexible Cash Out Options
We offer a range of cash out options to select from.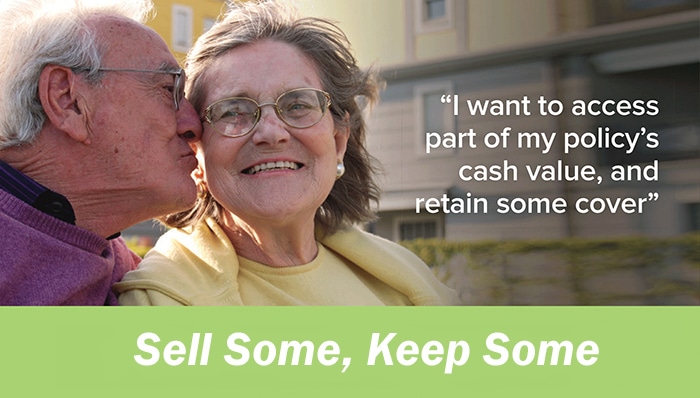 Cash Plus: Full Payout Now
If you've decided to fully exit from your policy, Policy Exchange Cash Plus will likely provide the best result. By dealing through Policy Exchange you may receive an enhanced cash payout above the surrender value offered by the life insurance company.
Who does this suit?
Cash Plus suits those who've decided they no longer need insurance cover and their funds can be better utilised elsewhere, perhaps to pay down debt, to reinvest or even to enjoy passing on a legacy to children or grandchildren while the policy owner is still alive.
How quickly will I receive my payout?
After supplying the settlement documents you can expect to have cleared funds deposited into your bank account within 3-5 working days.
See if you qualify / Quick Estimate
Try our Online Calculator to see how much more you could get under our Cash Plus Option.
Regular Cashflow – Lump Sums
Here's how to utilise the asset you've built up without having to wait until it matures. Regular Cashflow lets you access Lump Sums from your policy when you need it; to fund a new car or perhaps to go on a holiday.
With Regular Cashflow you'll still own part of the policy, but have no further premiums to pay. And you can release further amounts from the policy in future should you wish – although you're under no obligation to.
Who does this suit?
Policy owners who'd like to access funds on a semi-regular basis like the flexibility of Regular Cashflow: it helps them fund one-off items, or to manage ongoing living costs in retirement.
Contact Us if you're interested in this option
Sell Some, Keep Some
Perhaps the kids have left home, the mortgage is paid off and you don't need as much insurance cover. Here's a way to access some of the cash value of your policy now, and retain some cover for a fixed period.
Sell Some, Keep Some lets you sell a portion of your policy via Policy Exchange to receive a lump sum immediately. Via Covenant Trustee Services Limited you'll continue to own a separate portion of the policy, to provide some insurance cover, but there'll be no further premiums to pay. Plus Policy Exchange will complete the entire process at no cost to you.
Who does this suit?
Sell Some, Keep Some is ideal for retirees who'd like to access funds and also retain a portion of cover for future payout, perhaps to pass on to children or grandchildren, or to cover funeral costs.
Contact Us if you're interested in this option